The Best Bail Bonds in Tooele, UT
CALL NOW
(435)315-0128
Massey's Bail Bonds takes pride in being the Best Bail Bonds Company in Tooele, Utah. You are provided a level of service above all others when working with Utah's most trusted! Immediately when you call, you will speak directly to the owner. Joshua Massey got into the Bonding industry in 2004 and has years of experience. His experience is provided to you free of charge. In addition, Mr. Massey will give you the criminal charges, bail amounts, and court that the criminal charges are out of to you. If the bail is too high and you can't afford it, he will provide you some options. Call Massey's Bail Bonds now to get started!
Best Bail Bonds Agent in Tooele, UT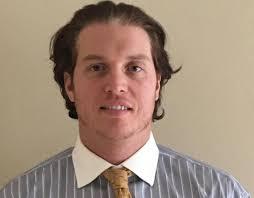 When you are working with the Massey's Bail Bonds means not only a level of service. In addition, you are provided the best rates in the State of Utah. Regardless of the risk, the price will never change. The Department of Insurance regulates rates in the State of Utah. Rates can never be higher than 20% and not less than 10%. Massey's Bail Bonds will charge 10%. We do this because we keep our overhead lower than any other bonding agency. We hire an agent in Tooele, Utah, to post bail, which means you don't have to pay a travel fee. Call now for the best rates!
The final reason we are the Best  is due to how quickly we can get your loved one out of the Tooele County Jail. Massey's Bail Bonds have been working with the county correctional facility now for over a decade. The deputies know us by name and Vice Versa. The jail has a particular bonding process that Massey's has learned. The penitentiary is familiar with our bonds, which allows them to data enter into their systems quickly. With over a decade of experience, a Local Bondsman, & immediate release from the correctional facility, please don't wait another minute to contact us!
Client Resources in Tooele County
Tooele City Utah Criminal Attorneys
Tooele City Utah Treatment Centers
Office Location
2159 South 700 East #204
Salt Lake City, UT 84106
(801) 413-3789