Professional Bail Bonds Salt Lake City Company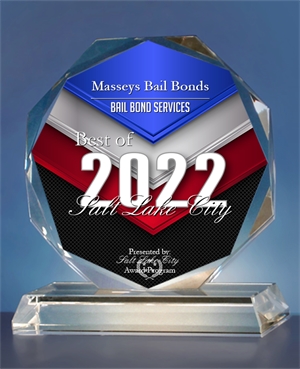 If you are looking to hire a professional Bail Bonds Salt Lake City Agency, look no further than Massey's. We have been setting ourselves apart from our competitors since 2007. Massey guarantees the best rate with no hidden fees. A friendly, highly trained Bondsman who lives just minutes from the Salt Lake County Jail & The same-day release! If you decide to buy a bond, you won't pay a dime over the minimum cost! Hiring Massey's will save you both time and money! Don't wait another minute. Call now for a free quote and immediate bail information.
Highly Trained Salt Lake City Bondsman
Massey's Bail Bonds Salt Lake City Bondsman takes pride in customer satisfaction. When you work with a bondsman from Massey's, the agent will be the point of contact until your loved one is released. The agent will go over the terms and conditions of the bond. Answer questions about the Bonding process, and provide professional referrals as needed. Most of all, a professional seamless judgment-free bonding service is what you can expect when doing business with us! Don't wait another minute call Utah's most Trusted Bail Bonds Company now for immediate Bail information and a free quote!
The Salt Lake County Jail provides an online inmate search tool. The biggest question our Bail Bonds Salt Lake City Bondsman gets is: "when will the inmate be released" Thanks to the inmate search tool, under bond information, it changes from "open" to "paid" once the bonds posted. With the SLC Jail accepting digital Bonds & Massey's allowing digital signatures & Credit Cards, our clients don't have to leave their houses to complete the Bail Bond process. With great rates, a local bondsman, Same-Day release, & Digital Signatures, it's no wonder we have a 97% satisfaction rating with our clients. Call now to get started!
Covered Cities
Client Resources in Salt Lake County
Salt Lake City, Utah Criminal Attorney
Salt Lake City, Utah Treatment Centers
Office Location
2159 South 700 East #204
Salt Lake City, UT 84106
(801) 413-3789