Post Bond with Massey's Bail Bonds in West Valley, UT
CALL NOW
(801)413-3789
When you decide to Post Bond, it's vital that you choose the right company to do business. Massey's Bail Bonds have been doing business in West Valley, Utah, since 2007. Massey's provides the most competitive rates; we don't charge hidden fees or a higher premium because it's a riskier bond! We are a client-based company & every Bond our clients buy, we go out into the community and feed a family in need! Being a client-based company means free bail information, warrant checks, referrals to professionals like criminal attorneys and affordable treatment options, & consultation on your loved one's specific case and the Bonding process. We take pride in helping and giving back to our community. Call today & get started NOW!
Post Bond With Joshua Massey in West Valley, Utah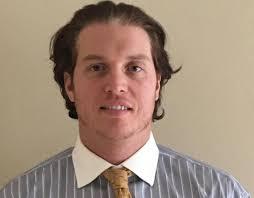 Joshua Massey is not only the owner of Massey's Bail Bonds; he is also the agent who post Bond in West Valley. The benefit of working directly with the owner is immediate approval without having to get additional support when working with a Bail Agent. Mr. Massey can meet you at the Salt Lake County Jail within 30 minutes after getting you approved. He can even complete the Utah Bail Bond Application and Post Bond without you having to leave your home. You then either hire a car or go to the Jail to pick your loved one up after release. Massey's is awaiting your call to help you in this unfortunate situation.
When your loved one is arrested in West Valley, Utah, they will be taken to the Salt Lake County Correctional Facility. From there, they will go through the booking process. The Jail is a first come first serve & can take anywhere from 1-12 hrs to go through. Once they have been booked, your loved one will have access to a phone while in booking for free. If your loved one is not able to post Bail within 3-6 hrs, they will be taken to a pod to wait for there trail. To see where your loved one is in the process or to Post Bond, call Massey's Bail bonds NOW!
Covered Cities:
Client Resources in Salt Lake County
Salt Lake County Utah Criminal Attorney
Salt Lake County Utah Treatment Centers
Office Location
2159 South 700 East #204
Salt Lake City, UT 84106
(801) 413-3789